BRINGING HOPE TO WOMEN WORLDWIDE
Equipping and serving women worldwide is our heartbeat at womensministry.net. That's why we're excited to introduce our new partnership with Fashion & Compassion, an organization providing dignified jobs to women (and some men!) in vulnerable communities around the world. 
Through partnerships that employ and train skilled artisans, they are transforming communities while giving caring consumers the opportunity to purchase with a purpose.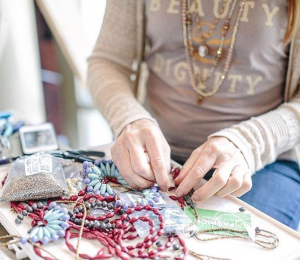 UNITED STATES: Employing artisans overcoming injustice, trafficking and exploitation.
EASTERN AFRICA: Developing leaders and transforming communities through economic empowerment.
LATIN AMERICA:Keeping families together and providing healing for human-trafficking survivors.

YOU CAN BE A PART OF RESTORING DIGNITY & HOPE
Will you join womensministry.net in supporting Fashion & Compassion and their ministry partners? We've created three different opportunities for you to be a part of this life-changing ministry. Pick one below, or jump in and do all three! And please join us in praying for the women and families being impacted on a daily basis.
OPPORTUNITY #1: STEADFAST BRACELET
Created exclusively for womensministry.net by Fashion & Compassion and their artisan partners, this beautiful Steadfast Bracelet is a great way to show your support for their ministry partners. Stamped with Steadfast which was inspired by 1 Corinthians 15:58, our vision verse at womensministry.net, it's also a great wearable reminder of our calling to be steadfast in our walk of faith.
Blush colored recycled paper beads are crafted by women in Uganda in partnership with ALARM as they develop the next generation of African leaders, and the hammered bronze charm is hand-stamped in Mexico, helping keep families and communities intact. A portion of the proceeds from the bracelet supports programs that empower the artisans to care for their families and take an active role in their communities.
Pre-orders for the Steadfast Bracelet have closed. Want to be notified for future pre-order opportunities? Just contact us and we will add you to our wait list. Scroll down to learn more great ways you can support Fashion & Compassion.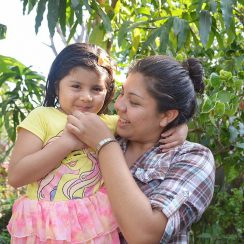 "My greatest desire for Kenya is for her to learn what it means to genuinely love people and to love herself. When others tell her she can't, I will always tell her she can. Her ambitions are worth it – she is worth it…no matter who or what tries to stop her along the way."
Karina, Mexico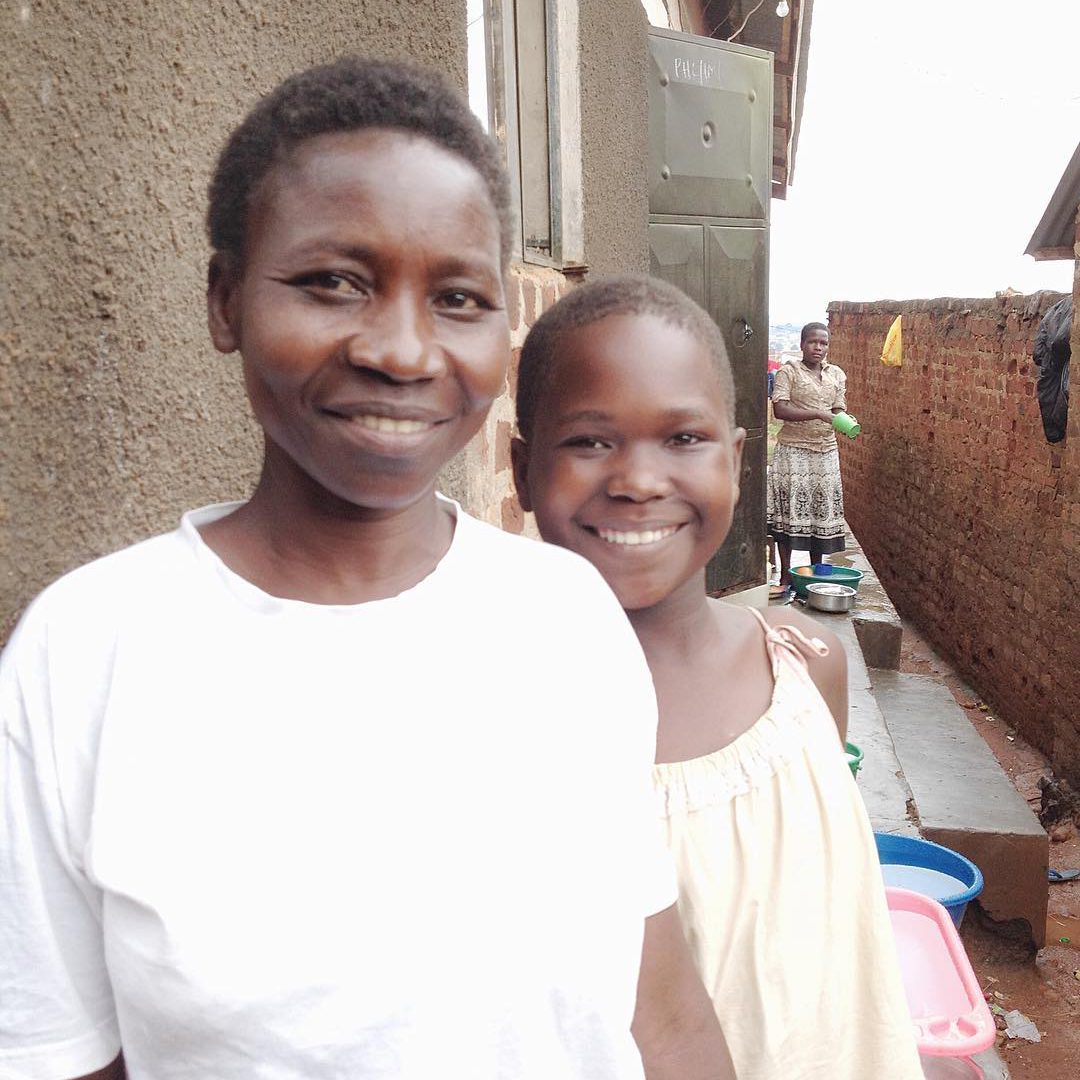 "When Concy was three we lost her mom, my sister, to the Lord's Resistance Army, but the women around us wrapped us in love and helped give us life in the midst of a dead situation. We can accomplish so much more together than we ever could alone."
Josephine, Uganda

OPPORTUNITY #2: DISCOVER ADDITIONAL HANDMADE PIECES
We are beyond excited for our Steadfast Bracelet but we wanted to be sure you're aware that, in addition to the bracelet, Fashion & Compassion has a plethora of beautiful handmade pieces available on their website. When you order, be sure to use the code FRIEND at checkout to let them know you are a friend of womensministry.net!
Facebook Live Trunk Show With Jennifer & Denise –> We love their work so much that we had Fashion & Compassion send us some of their most popular pieces to share with you in the very first Facebook Live trunk show. Watch the recording of our founder Jennifer Rothschild and Executive Director Denise Alvarez taking you on a tour of the world in the trunk show on the womensministry.net Facebook page (click on Videos).
Here are some of the fun pieces you'll see in the trunk show.

OPPORTUNITY #3: HOST YOUR OWN TRUNK SHOW
Create a "Marketplace that Matters" at your next ministry event or gathering by hosting a trunk show with Fashion & Compassion. Or, you can even host a trunk show in your own living room! They'll send you all that you need for the show. Just send us your name and email in the form at right, and we will have someone at Fashion & Compassion get in touch.
Did you know that by supporting Fashion & Compassion through these opportunities you are also supporting the work of womensministry.net to equip and encourage women in ministry leadership? It's a win-win!

A PRAYER FOR THE WOMEN & FAMILIES REPRESENTED BY FASHION & COMPASSION
Heavenly Father, Thank you for each and every life that is represented by the work that Fashion & Compassion is doing. For the men, women and children in the USA, Mexico, Ecuador, Uganda, Ethiopia and Rwanda – we pray that they will see and experience your love in a unique way. Thank you in advance, Lord, for how you are providing for their need and how you are showing them that You, Father, are the One who restores our hope. You are our hope – you are their hope. Strengthen the resolve of the Fashion & Compassion ministry partners and multiply their efforts as they continue to be faithful to serve where you have called them to go. In all ways, may Your name be glorified and lifted on high. Amen.