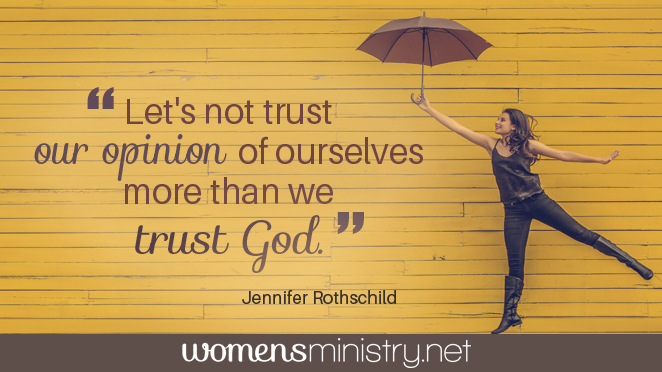 Stepping on a crack as a kid meant my sweet Mother's back was at risk of being broken! Step on a crack, break your Mother's back! You remember?!
I diligently avoided each crack by skipping or tip-toeing just to keep my Mom in good health. It's a silly belief but there are lots of erroneous beliefs to which we adhere. You know, like breaking a mirror will bring seven years of bad luck or the idea that we should never walk under a ladder. Sure those are superstitions, but at their essence, they are lies people believe.
Our belief is evidenced in our behavior. The things we believe directly influence the way we live. Some lies we believe are far more consequential though we may never articulate them with words. We live out the lies we believe, and it steals the identity God desires for us.
Consider these three lies we often believe that keeps us from being the leader God is calling us to be:
Lie 1: Who I am and what I struggle with are the same thing.
We think, "If I fail, I am a failure." Yet, our struggles don't define us. They refine us. God determines who we are. Our struggles can be used to clarify His life and character in us. If we assume we are our weaknesses, we live in defeat. We are who God says we are, not the culmination of how our weaknesses and struggles make us feel. Describing who you are should always begin with "I am" not "I feel."
Lie 2: Who I am and what I do are the same thing.
We are human beings, not human "doings." Our identity is not based on what we achieve. Our identity is based on what God did for us. If we base our sense of self on our abilities, profession or status, when and if those change, we are left disoriented as to who we are. We must base our identity on that which never changes – the truth of God's Word. We simply receive who we are from God, not achieve a status for God.
Lie 3: Who I am is not good enough.
When we are performance driven rather than provision driven, we live with a "not good enough" mentality. We tell ourselves we must perform to be accepted. God tells us He has performed on our behalf, and His provision is sufficient. Ultimately, when we believe we need to be more, it shows we believe God is not enough.
Let's not trust our opinion of ourselves more than we trust God and His opinion of us. He gave us His Word so that we may know the Truth, and may the Truth set us free!
–>> Do you know an up-and-coming leader in ministry who is a great example of trusting the voice of God more than her opinion or the opinion of others? Nominate her for the womensministry.net 40 Under 40! Nominations open April 1 for our campaign to celebrate 40 women under the age of 40 who demonstrate extraordinary leadership. Learn more at womensministry.net/40under40.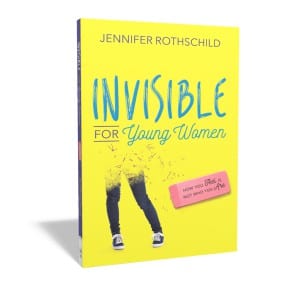 BONUS: Leave a comment sharing how you combat these or other lies leaders believe, and be entered to win a copy of Jennifer's newest book, Invisible for Young Women. Winner will be selected randomly from comments left by April 6, 2016.