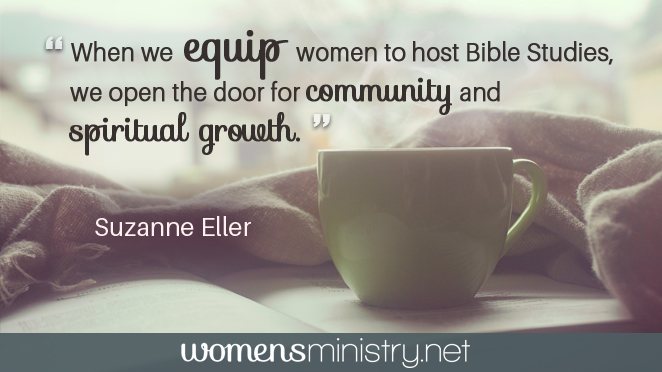 I wonder what people think as we hold hands and pray. Tears drop onto the small table, coffee steaming nearby, a half-eaten cinnamon roll on a plate. I don't even like coffee, but I love what I find in this simple half-hour "coffee shop study" with friends.
Life is busy.
That's almost cliché, except it's so true. That's why a coffee shop style Bible study is an excellent addition to a women's ministry Bible study program. As you are planning your Bible studies for the year and find that women seem too busy to commit, have you considered opening the door to this style of hosting Bible studies? Here are three reasons why you should:
It's Flexible
A Coffee Shop Study is for smaller groups of women which inherently makes it flexible. A woman can invite two or three friends from church from her neighborhood or job. They can meet once a week at a coffee shop or over lunch or dinner. There's no set time or day for they will make those arrangement week by week as they compare calendars.
It's Personal
Who doesn't love the ambiance of a coffee shop? It feels like girlfriend time. Whether the women are from church or it includes a friend who has never gone to church, everyone is comfortable there. Since there are many conversations going on around you at once, your conversation is semi-private which creates a relaxed environment where women can be open but not feel on the spot.
It's Affordable
Because of the lighter format, this is a great fit for churches who may not have it in their budget to buy the typical study guides and video curriculum. There are many free or low-cost digital Bible and book studies available. Many of them offer digital downloads of extras, like a study guide, a personalized journal or a prayer book.
When I left the coffee shop that day, I wasn't filled up because of the food or even the atmosphere. It was the women who held my hands and prayed. We need each other! When we equip women to host coffee shop Bible studies, we open the door for community and spiritual growth.
–> Looking for more resources on leading coffee shop Bible studies? This week for members of womensministry.net, Suzie shared the resources she found helpful as a leader. Not a member? Click here to learn more. Hurry! For the first time ever, public enrollment for becoming a member will be closing this November.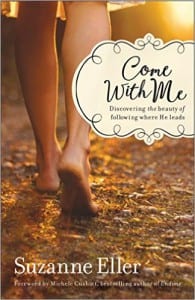 GIVEAWAY: Leave a comment sharing how this tip has inspired or encouraged you and be entered to win a copy of Suzie's book, Come With Me: Discovering the Beauty of Following Where He Leads. Winner will be randomly selected from all comments left by November 2.