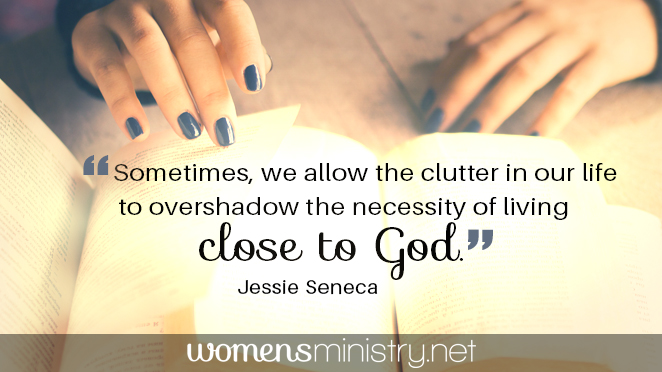 Do you find yourself juggling too much in a 24-hour period?
It's just a matter of time before something will give.
There was a time when I was doing all good things for God, but I was missing the most important part of my day – time with Him. Oh, I would walk by the chair that once occupied my early morning moments and whisper to God, "I'll be there when…"
Sometimes, we allow the clutter in our life to overshadow the necessity: the necessity of living close to God. As a leader, we often have our eyes set on the next event or deadline. This is not bad, and yes, it is necessary for success but not at the expense of your time with the Giver of all good gifts. (James 1:17) That's where I found myself.
I needed to prioritize my time better so that I could return to an established time with God. Here are the 4 keys I discovered that will help you to establish your time with God.
Make His Time a Priority
Whoever you spend the most time with, is who you will become. Make it a priority to carve out a specific time to meet with God. I know this may seem elementary but there are times we think we will get to it, the day flies by and the next thing you know your head is on the pillow. Once you set this time, stick with it. Matthew 6:33
Change Your Location
For years, I met with God in the same place and, little by little, work materials, my laptop and other books crept into my space with God. I did a dramatic thing and changed the location of where I met with Him. Just me, my Bible and my devotional. This helped me stay focused on Him and Him alone. Mark 1:35
Find an Accountability Partner
Ask a dear friend to hold you accountable to your commitment. Having this person in your life will encourage you to stay on track. Ecclesiastes 4:9
Leave Margin
It's okay to look at your month-at-a-glance calendar and see some white space or margin. White space is needed for your sanity and for those who work with you. Establishing margin in your schedule gives you additional time with God that may have been squeezed out earlier and allows for flexibility, availability and trust.
Yes, at first, prioritizing your time with God may seem like a discipline and another thing to check off, but within time it will become your heart's desire and lifeline to a balanced life. Spending time with God is the best thing you can do for yourself, your family and your coworkers.
O God, You are my God; I shall seek You earnestly;
My soul thirsts for You, my flesh yearns for You,
In a dry and weary land where there is no water.
Thus I have seen You in the sanctuary,
To see Your power and Your glory.
Psalm 63:1-2
→ If you're a member of womensministry.net, check out Jessie's recent member article that provides even more in-depth time management insight.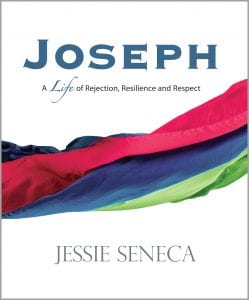 Leave a comment sharing how this post has inspired or encouraged you and be entered to win a copy of Jessie's Bible study, Joseph: A Life of Reflection, Resilience and Respect. Winner will be randomly selected from comments left by March 22, 2017.