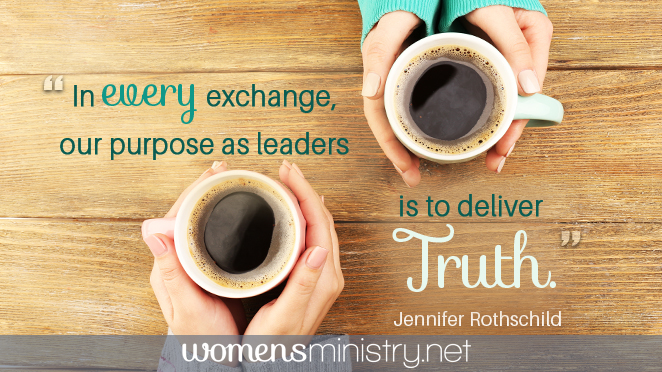 Leaders are learners, right? So it makes sense that there is always something for us to learn – if we are paying close enough attention.
For example, I remember when Anne Graham Lotz, the daughter of evangelist Billy Graham, appeared in an interview. The interviewer was asking her some very difficult and direct questions. Yet throughout the interview she had a composure and humble confidence that inspired me and taught me a lot about how a Christian woman in leadership should conduct herself.
That night, I thought I was just going to listen to an interview but instead, I walked away with some important principles of conduct. Here's what I observed that night:
She never avoided a controversial question, but instead, she deflected controversy with her gentle and well chosen words.
Her answers were never cluttered with the phrase "in my opinion"; rather, her responses carried the phrase "Scripture tells us…"
She sought to answer every negatively phrased question with a positively phrased response. For example:
Question: "Are you saying that only Christians will go to heaven?"
Answer:    "Oh, any one can go to heaven if they place their trust in Christ."
Though her words could have been disputed by those who disagree, her countenance and composure could not be.
It was clear that her purpose in every exchange was to deliver Truth – that was her lighthouse, her ultimate goal. The vehicle she used to direct her audience toward that Truth was a spirit of kindness and a genuine sense of compassion. She was not only concerned with the substance of the questions, but she was obviously concerned for the soul of the questioner. In every exchange, our purpose as leaders is to deliver Truth.
It was a glorious testimony to her Heavenly Father, and also to her earthly father, whose legacy she is living out with such dignity and integrity. And I learned a lot. But, just think – if I hadn't been open to an informal leadership lesson that night, I would have missed out on a valuable opportunity to glean insights from a fellow woman in ministry.
In just a few weeks, you'll have the opportunity to learn from some amazing women in ministry as you meet the honorees of the first ever womensinistry.net 40 Under 40 campaign. I can't wait for you to meet them! We've already learned so much from each of these amazing women as they've shared about their ministries and their heart for the Lord. I just know you'll be blessed when you meet them. Stay tuned!
BONUS: Leave a comment sharing how this post has encouraged or inspired you and be entered to win a copy of Jennifer's book, Lessons I Learned in the Dark. Winner will be randomly selected from comments left by July 6, 2016.