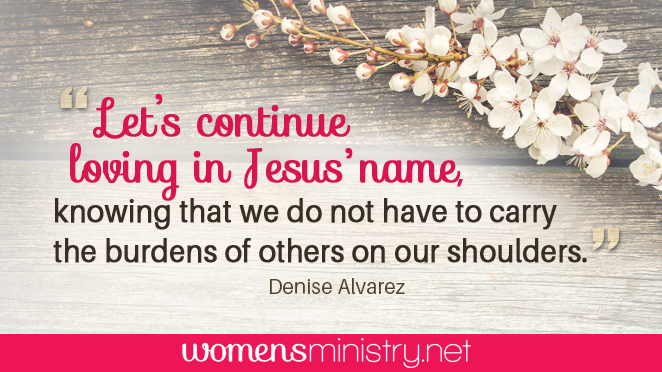 As we serve and love others, we will walk alongside them through joyful times and through sorrowful times. Sometimes, the weight of the difficult situations and sorrowful circumstances that we are walking through with them can weigh extra heavy on our heart and we begin to carry that burden on our own shoulders.
Our personal time in the Word is crucial to being able to effectively minister to others, and this is especially true when ministering to the hurting. When you are tempted to carry the burdens of others on your shoulders, be purposeful to get alone with God and filter all of your emotions, thoughts and feelings through His Word.
To help you get started, here are five scriptures to meditate on when you feel heavyhearted:
Jesus said, "Come to me, all you who are weary and burdened, and I will give you rest. Take my yoke upon you and learn from me, for I am gentle and humble in heart, and you will find rest for your souls. For my yoke is easy and my burden is light."    Matthew 11:28-30
Blessed is he whose help is the God of Jacob, whose hope is in the Lord his God.  Psalm 146:5
Yet this I call to mind and therefore I have hope: Because of the Lord's great love we are not consumed, for his compassions never fail. They are new every morning; great is your faithfulness.   Lamentations 3:21-23
One thing I ask from the Lord, this only do I seek: that I may dwell in the house of the Lord all the days of my life, to gaze on the beauty of the Lord and to seek him in his temple. For in the day of trouble he will keep me safe in his dwelling; he will hide me in the shelter of his sacred tent and set me high upon a rock.  Psalm 27:4-5
We fix our eyes not on what is seen, but on what is unseen. For what is seen is temporary but what is unseen is eternal. 2 Corinthians 4:18
Let's continue loving in Jesus' name, knowing that we do not have to carry the burdens of others on our shoulders – we can lay them at the feet of Jesus and trust Him to care for His children.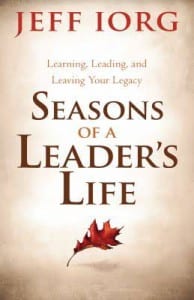 BONUS: Leave a comment sharing how you are purposeful to not carry the burdens of others on your shoulders and be entered to win Seasons of a Leader's Life by Jeff Iorg. Winner will be randomly selected from comments left by February 24, 2016.