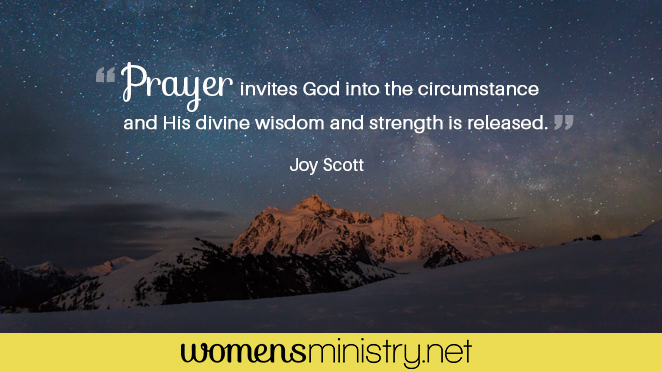 Have you ever found yourself in a desperate circumstance?
I vividly remember the humid July morning through tear-drenched eyes the words spoken by the pediatrician on duty: "Your son has a large mass on his brainstem." As tears streamed down my face and uncertainty relentlessly swirled in my soul, I found myself in a fight: a fight impossible to conquer alone.
I needed a lifeline. Prayer was the lifeline that carried my family through this horrific journey.
The rally of selfless prayers from the Body of Christ offered the fuel for the journey that awaited us. Without the fuel, we would not have made it victoriously to the other side. Hope, strength and grace were delivered as a result of loving, committed people praying for us.
Today, I would like to encourage you with some reminders of why prayer is important when families are hurting:
Prayer strengthens. When we pray for others, we acknowledge our need for God to intervene in the situation. Prayer invites God into the circumstance, and His divine wisdom and strength is released. I would venture to say that this is possibly the best thing that we can do for someone: to love and serve in prayer. Ephesians 6:18
Prayer activates the spiritual realm. Prayer is more powerful than we know.  Sometimes our prayer is the key to a breakthrough in a spiritual battle. We fight in prayer. Whether we like it or not, we are affected by a spiritual world. Prayer and God's Word are weapons that we use to defeat the enemy. Ephesians 6:12
Prayer enables us to trust God with the outcome. We present our request to God and trust Him. We thank God that He is in control of the circumstance and that He promises to give us everything that we need. 1 John 5:15
Our family experienced the "jet-fuel" of prayer in the battle for my son's life. It is difficult to explain in words how we were literally held and strengthened by the prayer of hundreds and possibly even thousands of people.
Our son did pass away five months after receiving that daunting diagnosis. We trusted God with the outcome because it surely was not a result from a lack of prayer. Although prayer may not guarantee the outcome that we would like, it most certainly encourages the hurting family and sustains them in their time of need.
→ Learn from Joy how to minister to families fighting for a loved one's life in this womensministry.net members-only article. Not a member? Learn more here.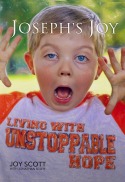 BONUS: Leave a comment sharing how this tip has inspired or encouraged you and be entered to win a copy of Joy's book, Joseph's Joy. Winner will be randomly selected from comments left by June 22, 2016.