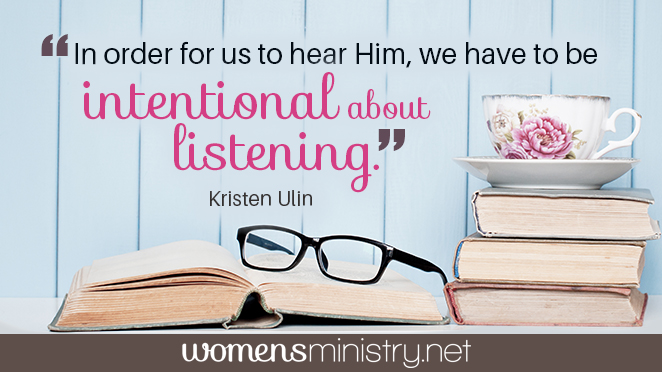 Have you ever wondered what people mean when they indicate they heard from God? Did a bush catch on fire? Was there an audible voice? Or, why isn't He talking to me?
Perhaps you have felt a nudge before but you weren't sure if it was your own thoughts versus His. John 10:27 tells us, "My sheep listen to my voice; I know them and they follow me."
So the question is, "How are we doing at listening?" I don't know about you, but I love talking! Sometimes I am great at talking to God but I fail at listening to Him. Sounds like a typical parent-child relationship, doesn't it?
Some of you hear from God regularly and discern His voice without second thought. For others, maybe this is brand new to you and you aren't sure how to discern His voice from your own. Or maybe you have heard him once or twice in your life but it has been a LONG time and you are begging and pleading with God to give you a word today.
Let's break down John 10:27 into three parts:
"My sheep listen to my voice…"
In order for us to hear Him, we have to be intentional about listening. In today's world, we get so busy, caught up in all the demands, we might miss the sweet whispers that He offers us via the Holy Spirit. Other times, He may give us burning bush moments – let's listen!
"I know them…".  
I found 80 different scriptures reassuring us that He knows us. A few of my favorites include Luke 12:7, where He indicates He knows the number of hairs on our head, and John 10:14-15a, "I am the good shepherd. I know my own and my own know me, just as the Father knows me and I know the Father." If He knows us and genuinely knows what's best for us, why do we have such a hard time following?
"…And they follow me."  
When you were at Bible study and the Spirit inside of you nudged you to go up to the woman you haven't seen in awhile and ask her if she was ok – did you do it?
If your heart is telling you it is from the Spirit and it is in line with His word – be brave, just do it!
–>>Learn how leaders can help women dream again in this recent member-only article by Kristen. Not a member? Learn about membership here.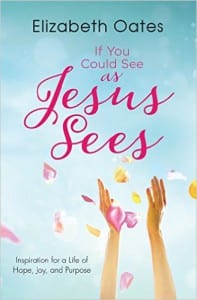 BONUS: Leave a comment sharing how you have learned to discern the voice of God and be entered to win a copy of If You Could See as Jesus Sees by Elizabeth Oates. Winner will be randomly selected from comments left by April 20, 2016.