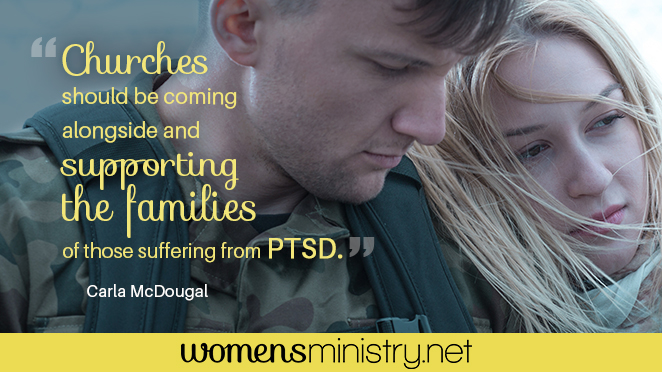 I've seen the names of those I know, and, yes, I've cried. My problem is I don't know the names of those I tried to help only to have them die in my arms. In my sleep, I hear their cries and see their faces… Attached to this letter are my service medals. I don't need them to show I was there. I have your faces in my sleep. –Veteran's Letter left at The Wall
Millions of our U.S. military veterans, police officers, firefighters, EMTs and everyday citizens struggle with post-traumatic stress disorder (PTSD). PTSD develops after a traumatic or terrifying event leads to flashbacks, nightmares, anxiety and uncontrollable thoughts.
Many feel isolated and don't know where to turn. Guilt, shame and remorse plague their minds. PTSD sufferers often self-medicate to numb the pain, which can lead to alcoholism and drug abuse.
As a result, marriages crumble, families break apart and the suicide rate escalates. Shockingly, statistics within the veteran community reveal that 22 suicides occur every day, and the divorce rate among veteran families is over 80%.
What can the church do to help those plagued with PTSD? In what ways can churches come alongside and support the families of those suffering from this debilitating condition?
In Romans 15:1, Paul says, "We who are strong ought to bear the infirmities of the weak." God calls His children to be light in the darkness. Here are a few suggestions:
Veteran and First Responder Groups

– Churches can help our American heroes by offering Sunday morning support groups for veterans, first-responders, and their families. Adults have a place to connect, share and grow in God's Word while their children attend Sunday school. The whole family is affected in a positive way.
Military Ministry and the Church

– Many Christians and churches feel called to serve the military, but don't know what to do or how to get started.

Cru Military

created

The E-Kit: Engage the Military in Your Midst,

 offering churches online seminars on developing a military ministry. 
Provide Counseling Opportunities – Partner with licensed counselors to provide therapy sessions for families and couples at no cost to the family. Oftentimes, the family will not seek out help but if volunteers and staff who are on the front-lines can connect them to this help, they may be more willing to participate and receive the blessing of learning how to deal with PTSD as a family.
Community is an important word for those trying to overcome the symptoms and effects of PTSD. Perhaps your church can provide an atmosphere of community where healing will begin to take place.
-> Hear a personal testimony and more practical steps to ministering to families affected by PTSD from Kathy Robicheaux of Mighty Oaks Warrior Programs in this article for members of womensministry.net. Not a member? Join here.
BONUS: Leave a comment sharing ideas for ministering to families affected by PTSD and be entered to win a copy of Carla's newest book, Sold Out. Winner will be randomly selected from comments left by May 25, 2016.