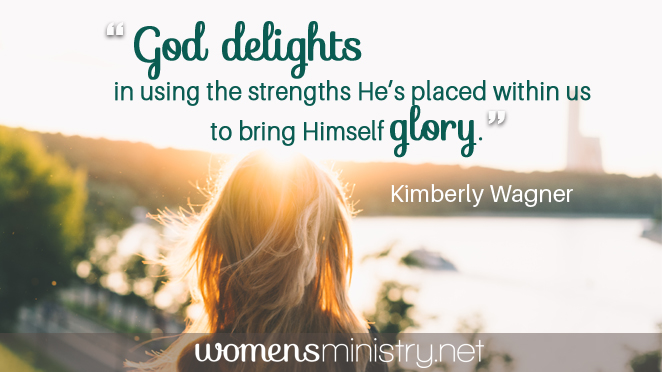 God didn't create women to be doormats, weak-willed airheads and pathetic losers. God created women to be iron-sharpening friends, creative life-givers and inspiring influencers. He created us to bring Him glory with our strengths.
But, if we're not careful, we can be destructively fierce instead of life-giving and inspiring — especially in our closest relationships. I have to confess, for years, I wasn't an iron-sharpening friend to my husband; I could emasculate him with just a look. I didn't realize that I was destroying my man. Finally, my husband retreated to his cave, nursed his wounds and developed a crippling fear of me.
Here I was, devoted to ministry, and yet, I could be a witch to live with. It was incredibly inconsistent. I didn't realize that the way I was "using my strengths" was affecting all of my relationships, especially with my husband but also with friends and those I served with at our church.
I just thought of myself as a leader who expected excellence in others and had little patience for those who seemed laid back, weak-willed or slow in decision-making. (Issuing grace wasn't high on my priority list.)
Part of my problem was spiritual and emotional immaturity. To become consistent, I needed to learn how to actually apply the Scripture that I believed. God gave me a wake-up call when our marriage reached a dangerous breaking point, and it forced me to do some serious heart-searching and evaluating.
When I held up my treatment of others to the mirror of God's Word, I recognized many areas that needed transformation. God took me on a journey that started with confession and repentance.
If you're finding that conflict is a regular rhythm of life for you, or if those around you seem to run for cover when they see you coming, it could be that you need a similar wake-up call. But don't despair, the answer isn't a personality transplant. God delights in using the strengths He's placed within us to bring Himself glory — and He is able to do far more than you can imagine!
"Now to him who is able to do far more abundantly than all that we ask or think, according to the power at work within us, to him be glory in the church and in Christ Jesus throughout all generations, forever and ever. Amen" Ephesians 3:20–21
God is able to transform your relationships, and that starts by putting into practice basic Scriptural principles — through the power of His Spirit within you.
→ This week, Kimberly shared with members of womensministry.net the seven principles she learned for developing God-glorifying relationships as a fierce woman in leadership. Not a member? Discover how membership is equipping women for ministry leadership here.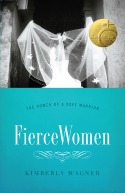 GIVEAWAY: Leave a comment sharing how this tip has inspired or encouraged you and be entered to win a copy of Kimber's book,  Fierce Women: The Power of a Soft Warrior. Winner will be randomly selected from comments left by October 26.